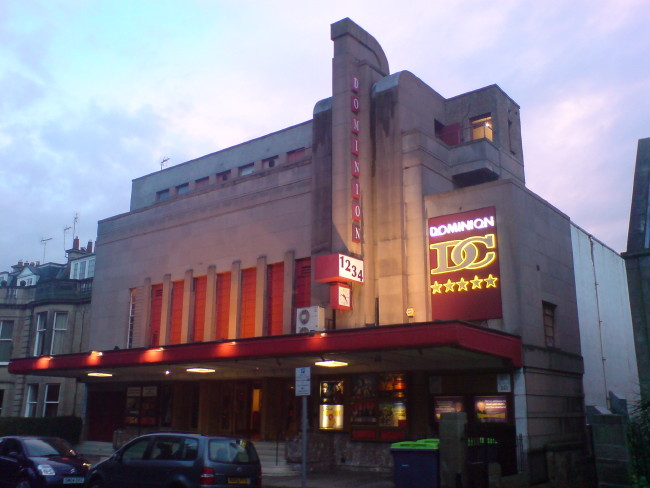 The Dominion, Edinburgh
I went to the pictures the other night, carefully researching the ownership before I went.
In Edinburgh we are lucky to have two independent cinemas, The Filmhouse
1&2
and The Dominion
3
.
The Dominion, in Morningside, is a beautiful example of art deco architecture.
It was built by Captain WA Cameron, the current owners' grandfather just before the Second World War.
I have included their father Derek Cameron's
4
obituary as it is a fund of information about the cinema.
(I must confess at this point that I had a Magnum, made by Unilever.
Sorry, but a girl is only human and the other choice was mango sorbet, and one must have ice cream at the cinema.
It is a rule!
We went to see "Fantasic Four" – a bitty slow, but it was my friend's choice.)
The Cameo6just up the road in Tollcross, which also shows art house films, is actually part of the Picturehouse7 group which is UK only but Picturehouse Cinemas are owned by Cineworld8.
I am in a bit of a quandary about Cineworld plc.
It only operates in the UK and Ireland, I know Ireland is a separate state but Cineworld only have one outlet in Dublin and I love going to the pictures so I am very tempted to stretch my definition of a multinational to include it.
I think I will try to avoid it but reserve the right to change my mind, if I can see something there that I cannot see anywhere else.
Our Edinburgh Cineworld has live broadcasts of The National Theatre performances etc and I might need to see one for a University course I am planning to do.
If I can see something in the Cameo instead of Cineworld but nowhere else, I will do that instead, for that is slightly better.
Vue9 is definitely a multinational as it own cinemas in Germany, Denmark, Poland, Latvia, Lithuania, Italy and Taiwan.
The Odeon10 is a European multinational as it has branches in the UK, Spain, Italy, Germany, Ireland, Austria and Portugal.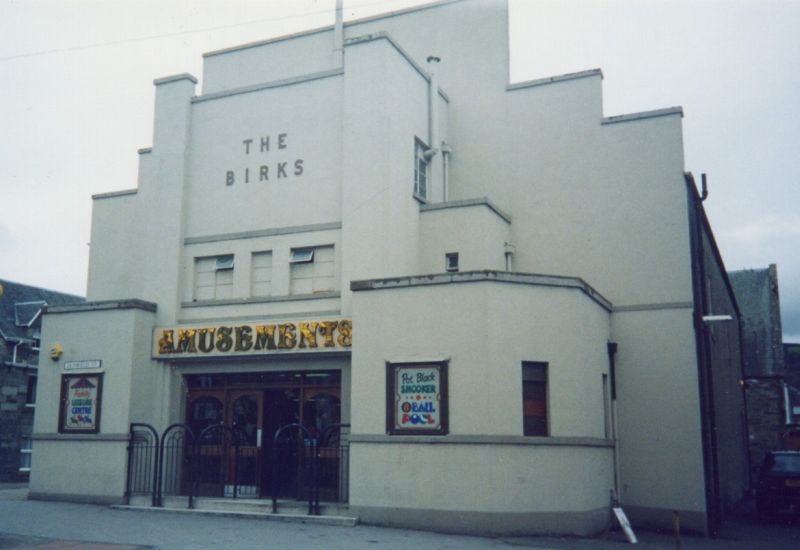 The Birks, Aberfeldy
There are smaller UK chains like Reel Cinemas11 which has 15 picture houses which would be okay for me unfortunately there are none in Edinburgh.
Most cities have one or two independent cinemas like the Glasgow Film Theatre
12
, Dundee Contemporary Arts
13
and Eden Court
14
in Inverness.
In other places like Aberfeldy, the community bought their cinema The Birks
15
, did the building up and reopened it after a long period of not having a cinema at all.
In the Highlands of Scotland there is The Screenmachine
16
which is a cinema owned by Regional Screen Scotland and sponsored by a bank which travels to remote locations on the back of a lorry.
I have included the web addresses of The Independent Cinema Office17 and the final reference18 will take you to a page that has the addresses of all the independent cinemas in the UK.
en.wikipedia.org/wiki/Dominion_Cinema
www.scotsman.com/news/obituaries/obituary-derek-cameron-owner-of.
http://teaandcakefiend.blogspot.co.uk/2012/09/the-filmhouse-cafe.html
corporate.myvue.com
https://www.eden-court.co.uk
http://www.independentcinemaoffice.org.uk/about/history